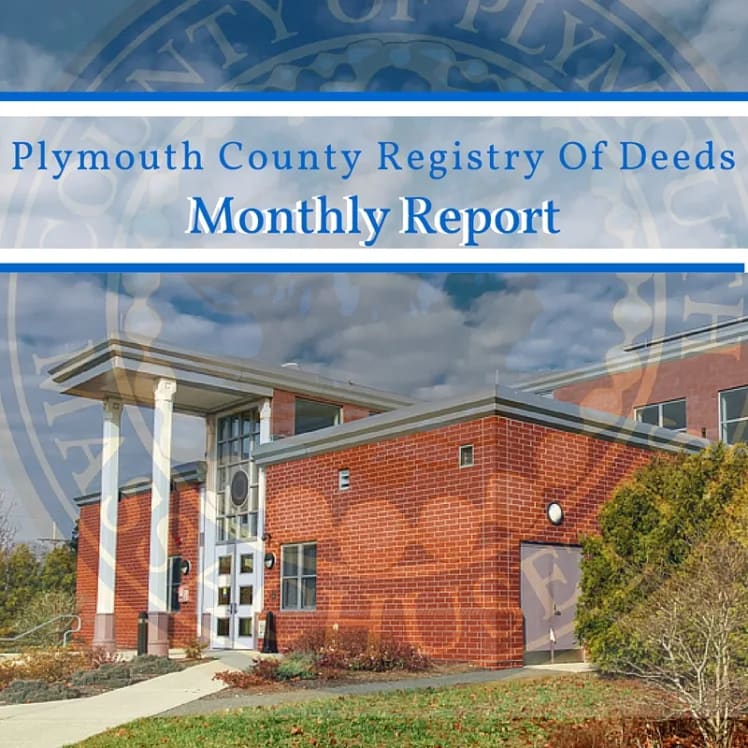 Real Estate News For Plymouth County And Beyond
The Plymouth County Registry Of Deeds: February 2017 Real Estate Activity
The Plymouth County Registry of Deeds reports that February 2017 real estate sales remained steady and still outperformed the statistics from 2016. There were a total of 572 deeds recorded this February, compared to 565 deeds recorded during February 2016.
Year-to-date sales numbers are up 5% since 2016 with 1,257 deeds recorded thus far, compared to 1,202 deeds recorded during the same time period last year. Register John R. Buckley, Jr. said, "I see it as a positive that sales have modestly increased so far this year. Given the low inventory, this is a good sign."
Mortgages for the year 2017 remain a scratch higher in volume than last year with 2,928 mortgages recorded so far this year compared to 2,917 for the year 2016. When comparing February 2017 to February 2016, there was a noticeable drop in the total number of mortgages recorded amounting to a 17% decline.
Foreclosure notices recorded at the Plymouth County Registry of Deeds continued to provide good news this month with a 22% drop in filings when compared to the month of February 2016. There were only 180 notices filed in February of 2017 compared to the 231 notices filed during the same month last year.
The Plymouth County Registry noted a recent Boston Globe headline in its report: "Looking to buy a home this spring? Good luck with that". The article quotes Ralph McLaughlin, the chief economist at the real estate website Trulia, who said, "This spring housing market is shaping up to be another doozy for home buyers."
The Warren
Group
reported that single-family home sales in Rhode Island rose 25.4% in January and that the sales growth is in its 21st consecutive month for year-over-year numbers. This sets an all-time record for Ocean State. The Warren Group culls real estate data, analyzes its findings, and publishes Banker & Tradesman, The Commercial Record, and Registry Review.
Shortages of real estate inventory are thought to be the culprit for increasing home prices and competition in home sales. Register Buckley added, "All I know is that our numbers are up and I am optimistic that we can continue the upward trend."
The Plymouth County Registry of Deeds continues to display some of America's earliest records, and on Friday, March 31st, from 10:00 am to 3:00 pm, the Registry will display an original Plymouth Colony record of an early real estate transaction. The transaction was recorded in 1637 and was the sale of 4 land acres. The treasured document will be displayed in the Plymouth Colony Records, Storage, and Reading Room, located on the second floor of the Plymouth County Registry building at 50 Obery Street in Plymouth.