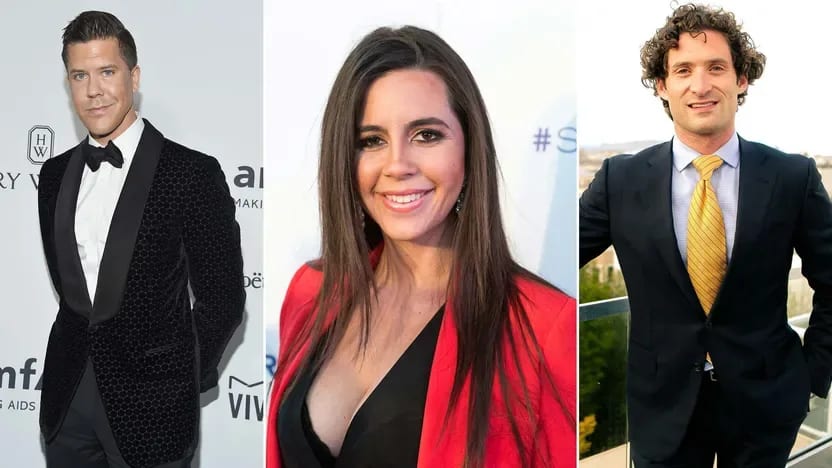 (Fredrik Eklund/Samantha DeBianchi/Justin Fichelson Kevin Tachman/Getty Images for amfAR; Mike Pont/FilmMagic; Gabriel Olsen/Getty Images for Meridith Baer Home)
Real estate has become a spectator sport. Newly minted President Donald Trump rose to fame in the 1980s as a real estate developer with splashy projects and an outsize personality, even before the days of reality TV. Today, programs on HGTV, DIY Network, and other channels have inspired a new generation of do-it-yourselfers and home flippers. And millions have been tuning in to see what will happen with married "Flip or Flop" stars Tarek and Christina El Moussa as they split up.
But is reality real estate TV, which has led many viewers to consider themselves housing experts, a good thing for everyday home buyers and sellers? Or is it a prettied-up distortion that can get folks into trouble when they decide to retile their bathrooms themselves or buy an investment property?
Several top real estate agents, including former stars of Bravo's "Million Dollar Listing" spinoffs Samantha DeBianchi and Justin Fichelson, dished on the good, bad, and what to watch out for on Thursday at Inman Connect, a conference for real estate agents and professionals held in New York.
"People want the two E's. They want entertainment and education," Herman Chan, a Sotheby's agent in the San Francisco Bay Area, said during the panel. Chan has made a string of media appearances on HGTV, MSNBC, and CNN Money. "They want you to be helpful and hilarious. … It's just the nature of the world now."
But what makes for good TV isn't always the most educational—or even factual, says realtor.com®'s chief economist, Jonathan Smoke.
"On the one hand, they … make homeownership look attainable in aspiring and practical ways," Smoke says. "However, the reality show format also cuts out a lot of detail and can therefore be misleading in many important ways."


Reality TV can lead to unrealistic expectations
For example, these shows aren't long enough to cram all the 10 homes that the buyers looked at into a 30- or 60-minute segment. So viewers see buyers visiting only about three. That's not realistic.
"I've shown a client 69 homes before he finally put one under contract," says DeBianchi, who starred on Bravo's "Million Dollar Listing Miami," which ran for one season in 2014.
On TV "it's like we roll out of bed, we do a deal, and we go to the spa and then, you know, onto the next," she says. "But as we all know, that's not reality."
It can also lead to unrealistic expectations when it comes to what's involved with home renovations and remodels and how long they'll take to complete, says Chan.


Viewers can still get good tips from TV shows
But fans of these shows often have a better understanding of what they should be asking sellers and real estate agents when they're on the market to buy a home, Chan says. They're also more aware of what to look for in a property as well as potential problems.
In addition, they also learn what not to do so they don't offend the sellers in case it comes down to a bidding war, he says.
"A whole generation of people have now been so [conditioned] to know what to expect when walking into a house," he tells realtor.com. "It's like Home Buyer, Seller University 101."
These sorts of shows have inspired younger folks to get into the business—and allowed real estate agents in their 20s and 30s to rise to the top of the industry, says Fichelson, a Sotheby's International Realty broker who starred on "Million Dollar Listing San Francisco." The show ran for one season in 2015.
"It's popularized real estate as an industry," Fichelson said at the Inman panel. "This is a great thing."


Reality shows can connect buyers and sellers with agents
Having a TV show has certainly been a boon to individual real estate agents. That's because clients who like how they see the agents conduct business will seek them out.
Case in point: Fredrik Eklund, a top New York real estate broker at Douglas Elliman who spoke at Inman on Wednesday. Eklund has been a regular on "Million Dollar Listing New York" since 2012.
"It's an amazing, amazing journey," Eklund said of the show, which beams him into living rooms in nearly 150 countries. "If you get people to like you, you can sell anything."

Source: realtor.com®